Simple European Style of White Kitchen Cabinet OP16-PVC07
0.00
A simple European style kitchen cabinet with special triangular layout, which represents the smart design in this great times.
Description
Design—It's a special white kitchen cabinet design with simple European style. There is an embedded refrigerator at
the corner, which makes the kitchen layout specially. It's also convenient for users to take things from both sides.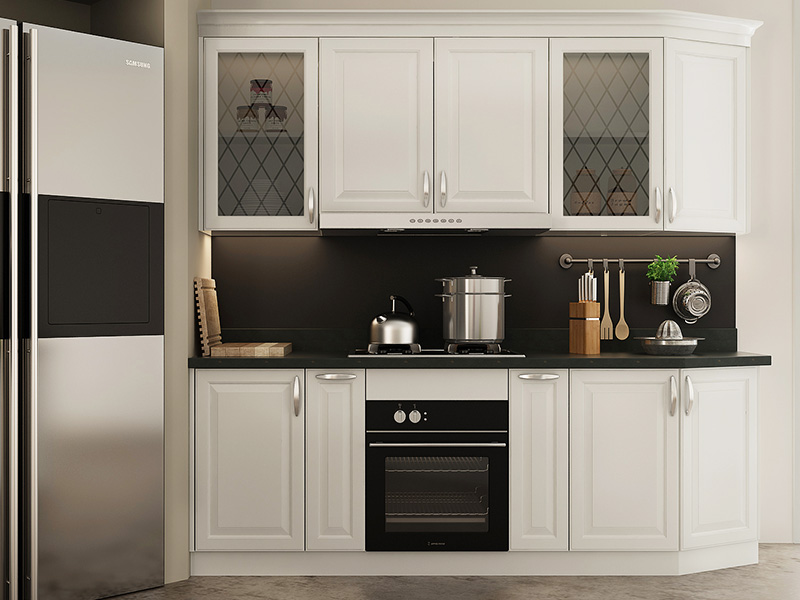 Storage—It's nothing to worry about the huge quantities of kitchen items, for there are 10 cabinets on the wall in this
kitchen design.

Material Door – PVC – Most beautiful way to show colors in kitchen.
Countertop – Quartz Stone – Antibacterial-place foods on it safely.