Modern Elegant Lacquer Kitchen Cabinet OP16-L07
0.00
Thin countertops, hidden handles and purity of line define the simple look. The effect is elegant and unusual. A style to exhibit the pursue of simplicity.
Description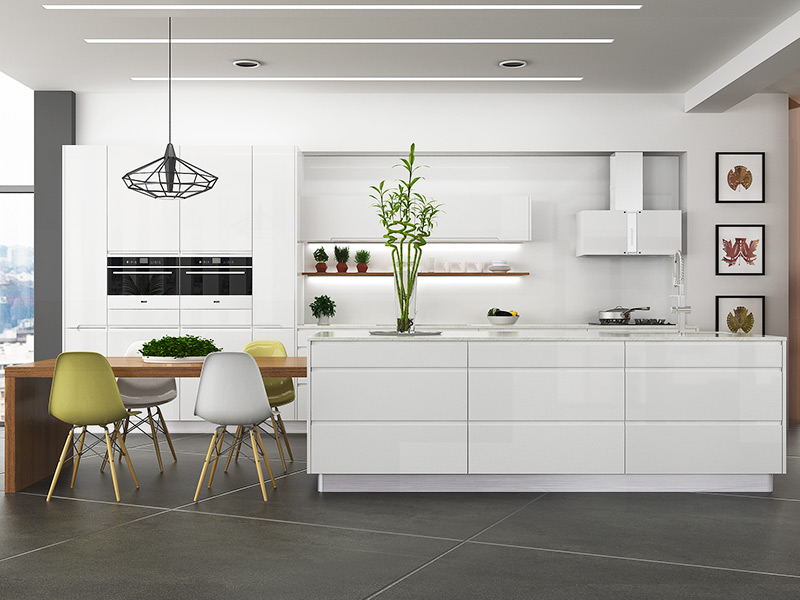 Simple Design– A thin benchtop, hidden handles show the simple look of this modern lacquer kitchen . Besides, purity
of line make it appears more elegant and unusual. All these elements exhibit the pursue of OPPEIN design specialist-
simplicity.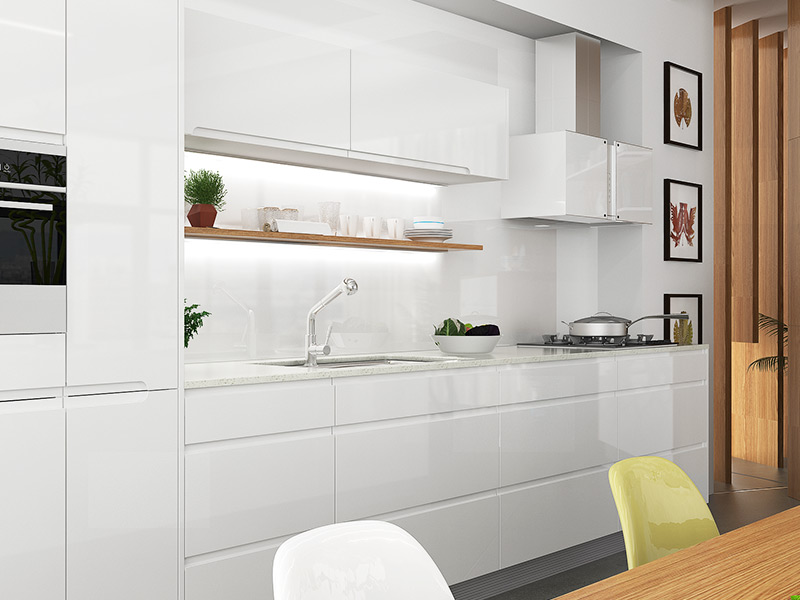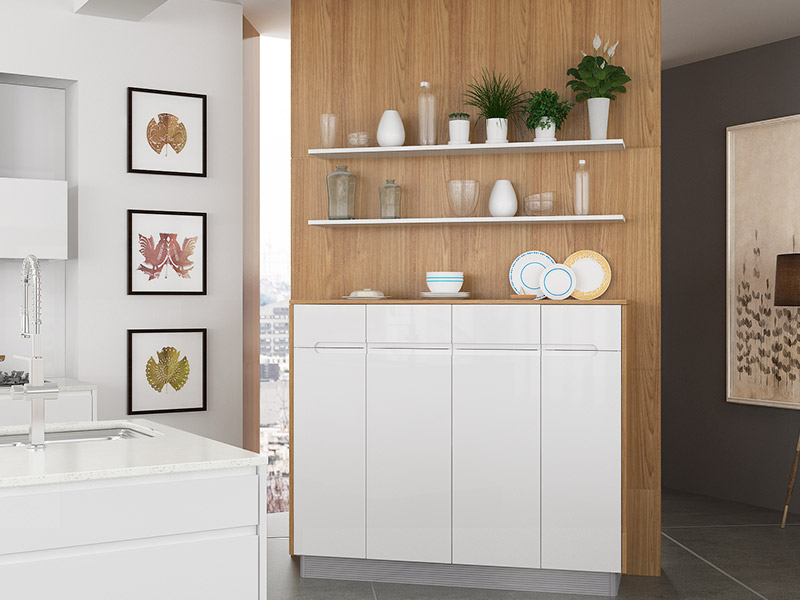 Storage Area-Storage cabinets also have been the main kitchen style of this product.What's more, the shelving
system perfectly provides a displayed area as well as an decoration space.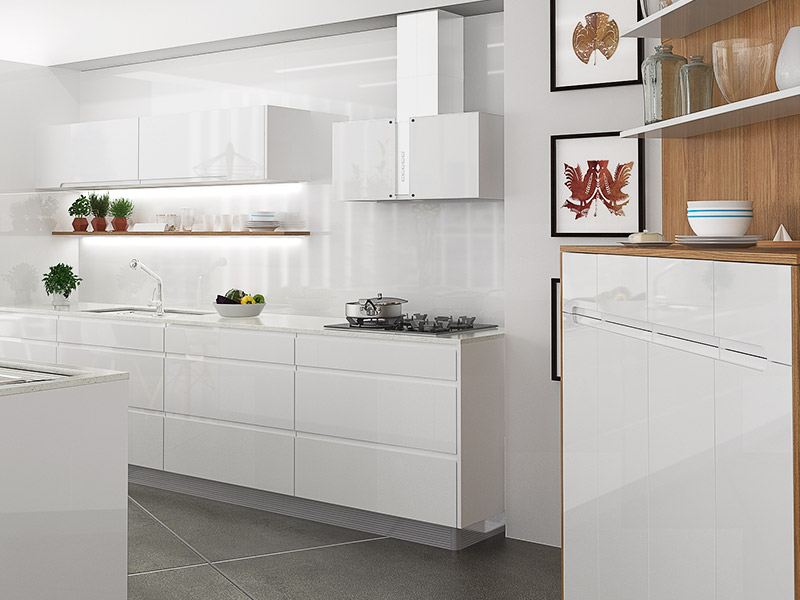 Materiel Door – Lacquer – Most beautiful way to show colors in kitchen.
Countertop – Quartz Stone – Antibacterial-place foods on it safely.