LUCAS APARTMENT KITCHEN PROJECT
PROJECT ADDRESS
Perth, Australia
PRODUCT SUPPLIED:
Kitchen cabinet, wardrobe, bathroom cabinets
TECHNICAL SUPPORT:
On-site measurement, Site supervision, Installation guidance
Professional Design, Budget Control, Quality Control, On-Site Assistance
SERVICES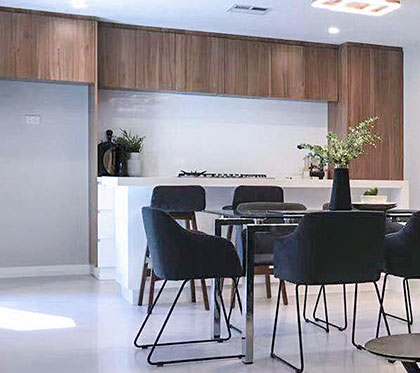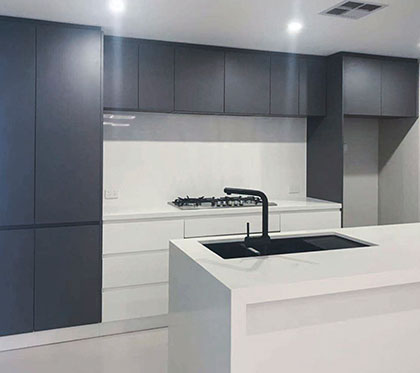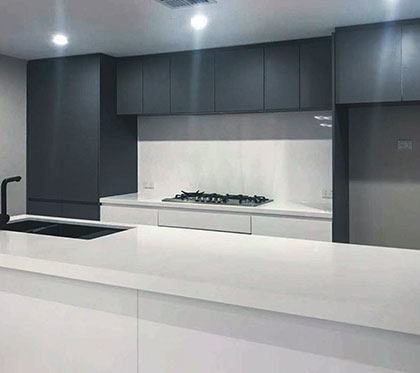 Wood Grain Kitchen Cabinets
The base material of this kitchen material is scratch proof, moisture proof, good screw holding capacity and load-bearing capacity. Streamlines design, matte wooden grain, which create low-key and composed atmosphere.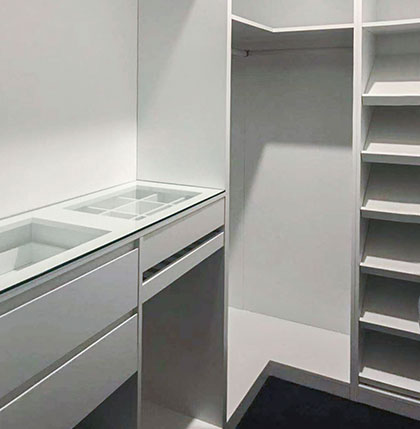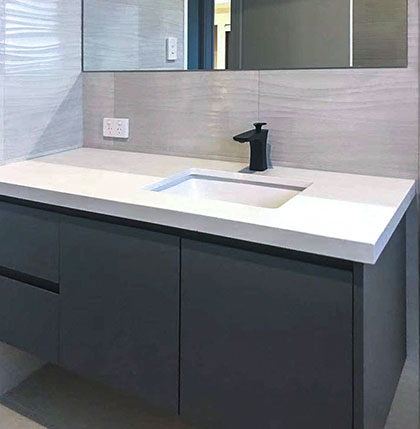 White Lacquer Bathroom Cabinet
White glossy finish creates a sense of brighter view in this small bathroom area. Increase the Clean and spacious feeling with white countertop. There are various door finish for choice, like wood grain finish and black lacquer can be another choice in this bathroom design.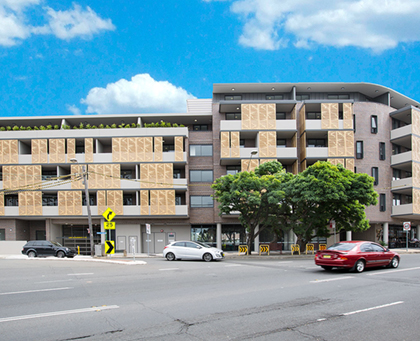 DULWICH HILL PROJECT Australia
Kitchen Cabinet, Wardrobe, Bathroom vanity (50 Units)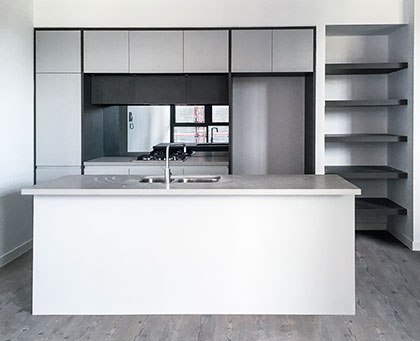 THORNTON APARTMENT PROJECT
Australia Thronton Apartment Project | 395 units