Product Description
Beige creates a feeling of warmth and can make people feel comfortable. The walk-in wardrobe could be divided into two
sections, which set lady's and man's items apart.
There is enough space for storage. You could put your things orderly and find them easily.
Unique handless drawer can be easily open by pressing the drawer door.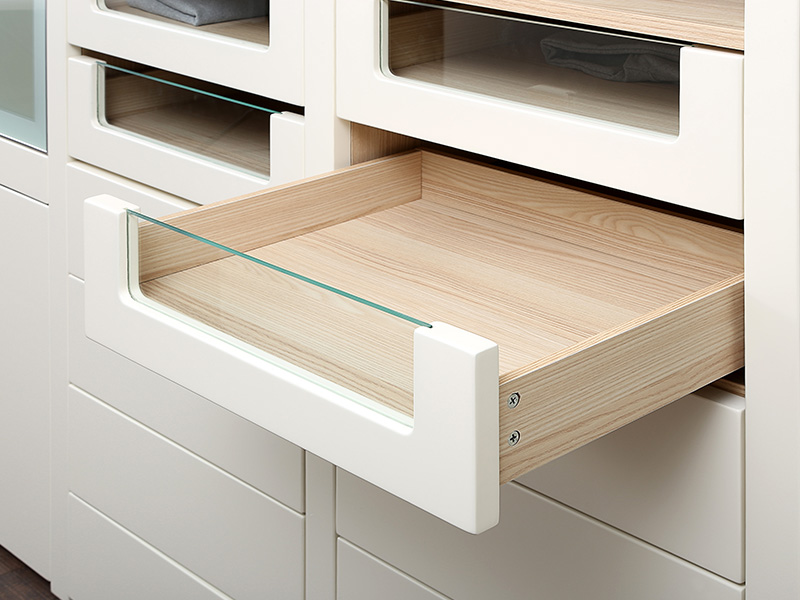 With various storage places including shelves and hanging rails, your needs can be easily met and all your items can be kept in an organized way.
Material
Lacquer – Most beautiful way to show colors in wardrobe.
Melamine – Scratch & impact resistant, heatproof, not liable to discolor or warp.